Magic Mine Cart
2 new puzzles + monster movement clarification
---
Howdy!
Thanks for all the recent views! Decided to put up two (2) quick puzzles for ya. If you'd like to see more, please let me know.
Diagonal Movement Through Monsters

Some folks have asked questions about moving diagonally where a monster is nearby. The following image is a valid move, even without a weapon. You never actually "end up" in the square or pass through the monster.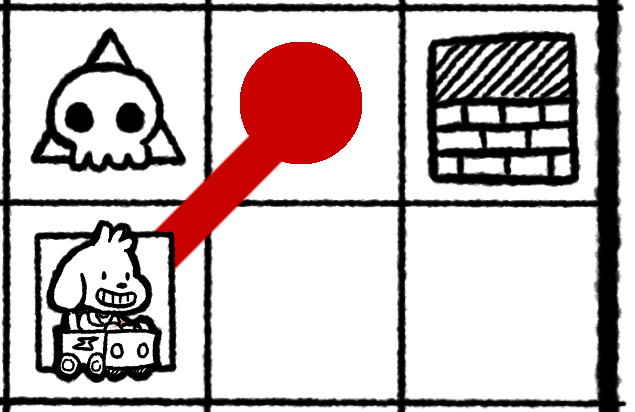 Files
2021-07-24 - 2 puzzles.pdf
2 MB
Jul 24, 2021