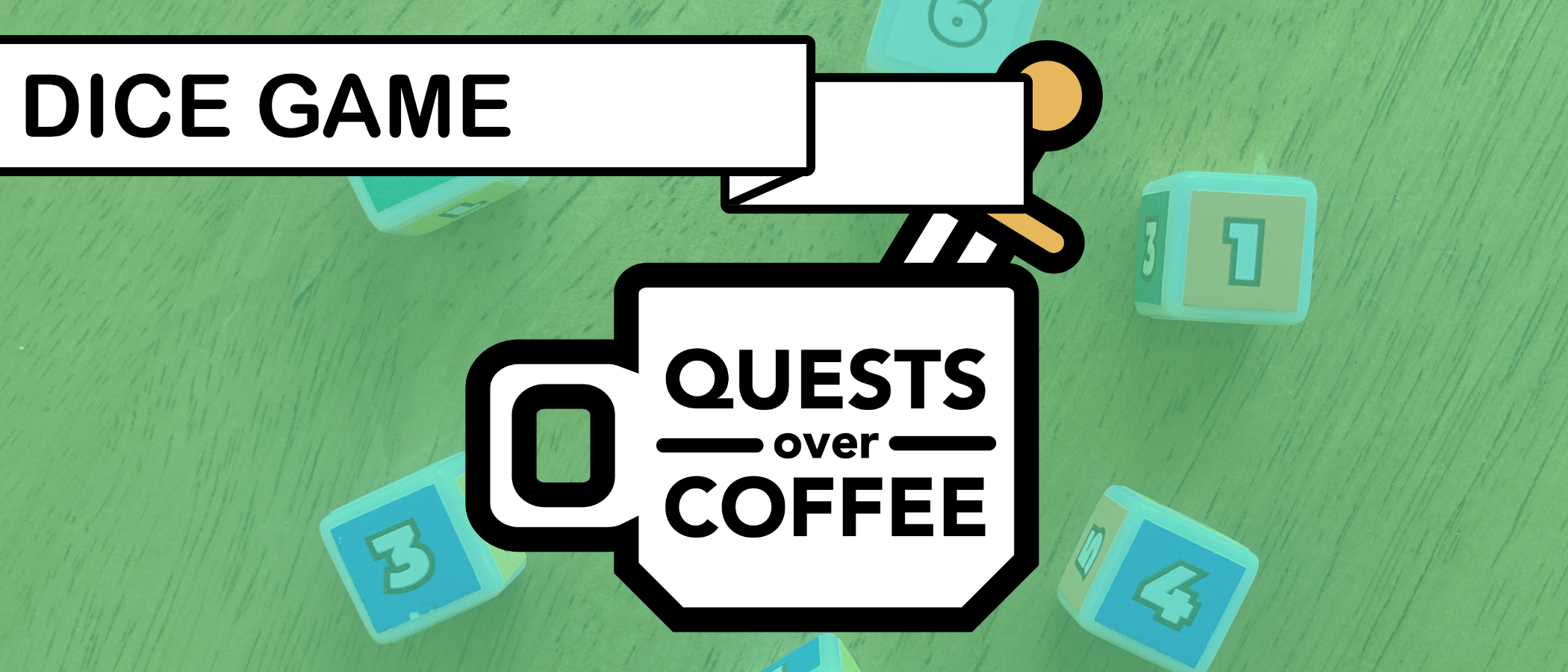 Quests Over Coffee: Dice Game
One day when I was closing up the shop, I found six mysterious dice left on the table. I've been asking the regulars that come in if it's theirs. I'm trying to see if it's a game or fortune telling device or something else entirely.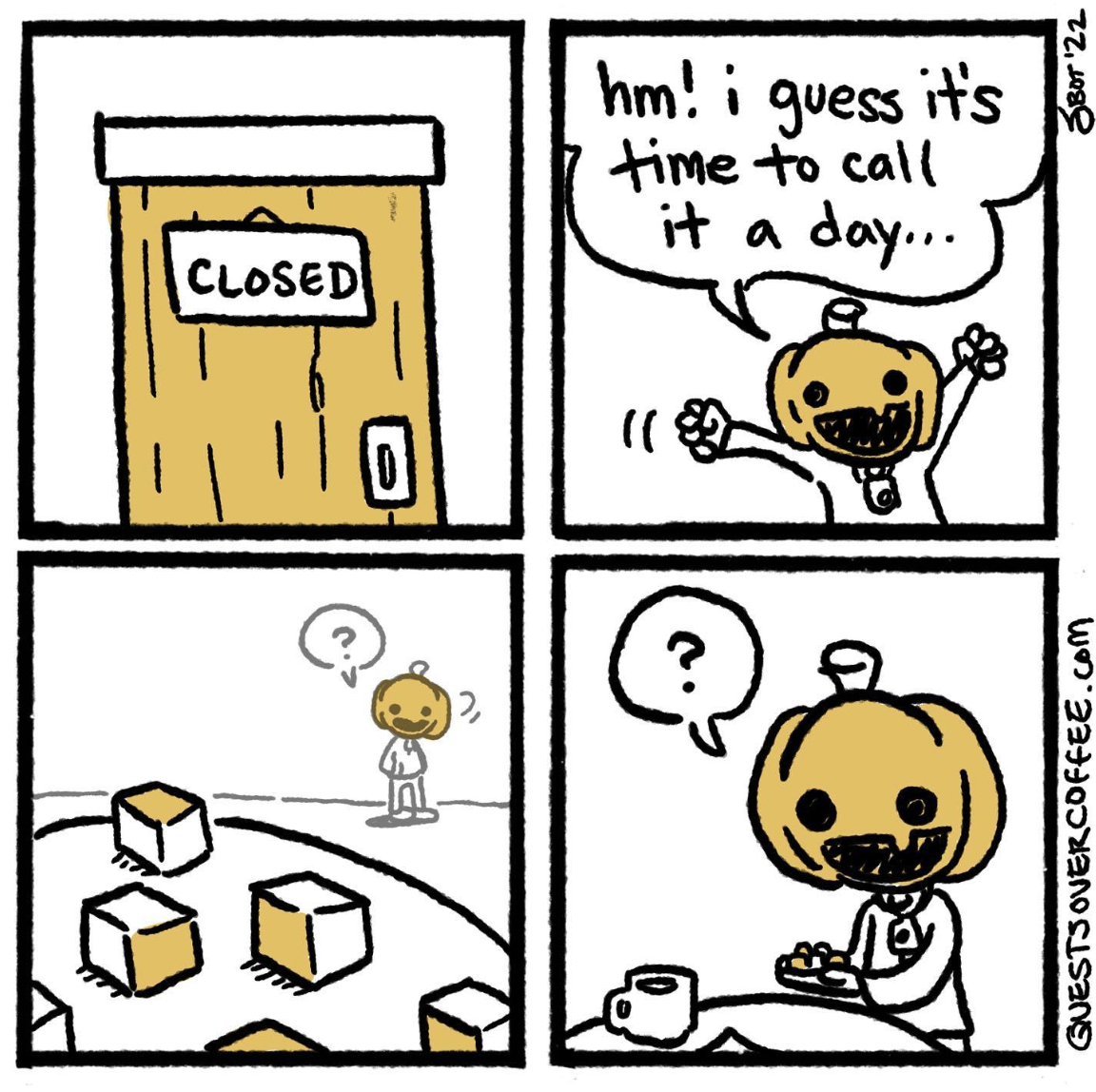 What is Quests Over Coffee: Dice Game?

Quests Over Coffee: Dice Game is a dice rolling game where you are trying to get the highest score against your opponent. It is a childhood game that has been experienced by many of the different patrons in the Quests Over Coffee world, but each with their different spin on scoring and winning the game.
The key part of this game is how dice are legally arranged.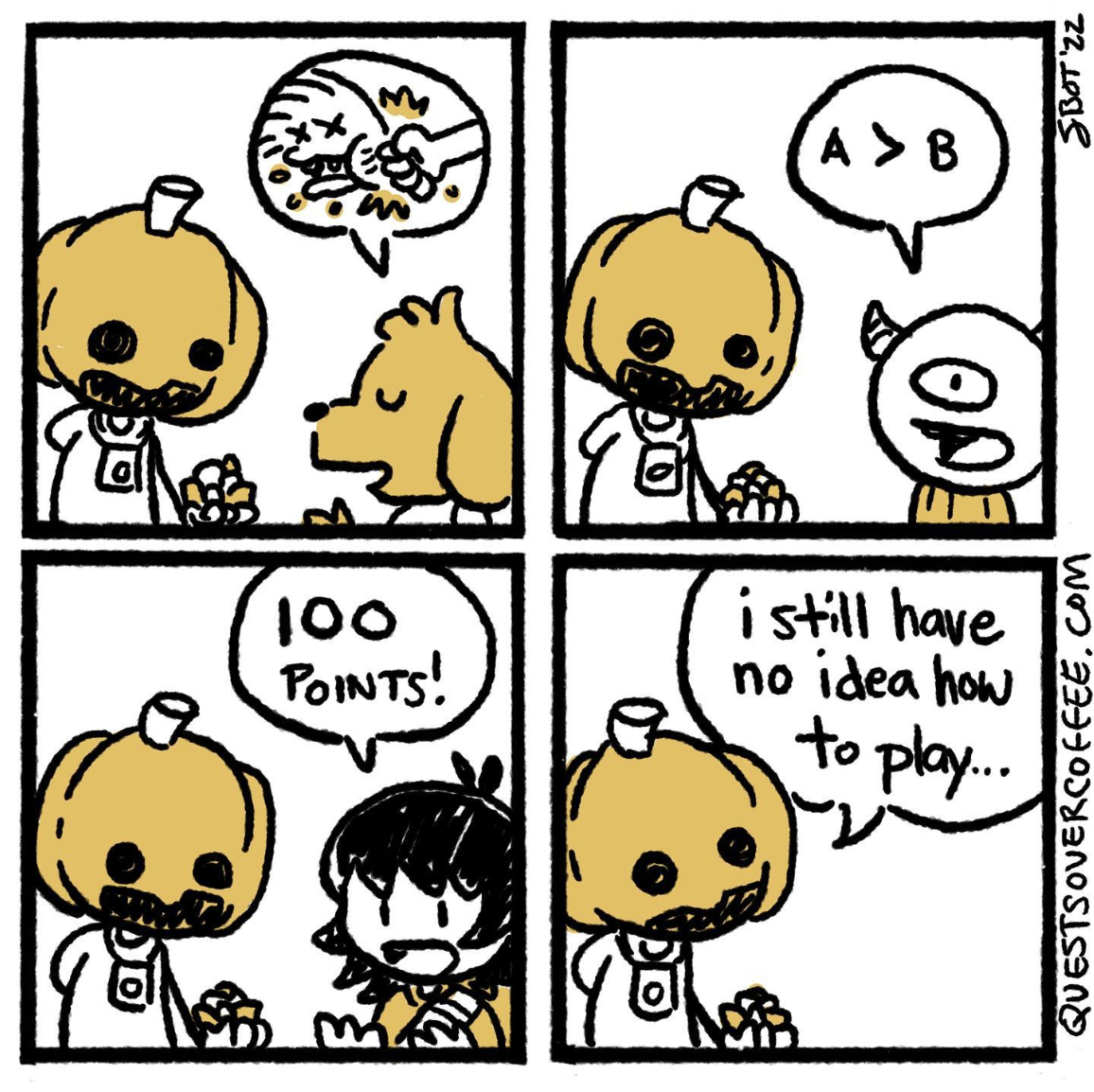 How to Play
Players take turns completing all the phases in order.
Roll the dice (you may reroll up to 2 more times).
Arrange the dice according to the rules.
Score.
Pass to the next player.
Arranging the Dice
Arrange the dice be matching value or color. The dice must be arranged in ascending order. Like valued dice may be placed next to each other (e.g. a 2 next to a 2).
Scoring
The score is calculated by multiplying the number of dice that adhere to the Arrange rules multiplied by the number of consecutive color groups. Note that consecutive color groups doesn't mean unique color groups.

How to Win

Decide with your opponent which winning condition you want to use.
First player to 100 points.
After 5 rounds, the player with the most wins.
After 5 rounds, the player with the highest cumulative score.
Download
Click download now to get access to the following files:
Quests Over Coffee Dice.pdf
1 MB