Quests Over Coffee Quest
Get the Deluxe version and other games by following the Patreon: Shenbot Makes Labs! A new 3-card game released every month!
Patreon Access Here: https://alexandershen.itch.io/quests-over-coffee-quest/patreon-access
The game for May 2023 is...
On your way home from completing a perilous 3-Star Quest, a stranger approaches you with the opportunity to participate in a 4-Star Quest. Having never attempted one before, there is much meticulous planning and harrowing danger to overcome. But the treasure. Oh, the treasure. Its very promise stokes the fire in your questing hearts!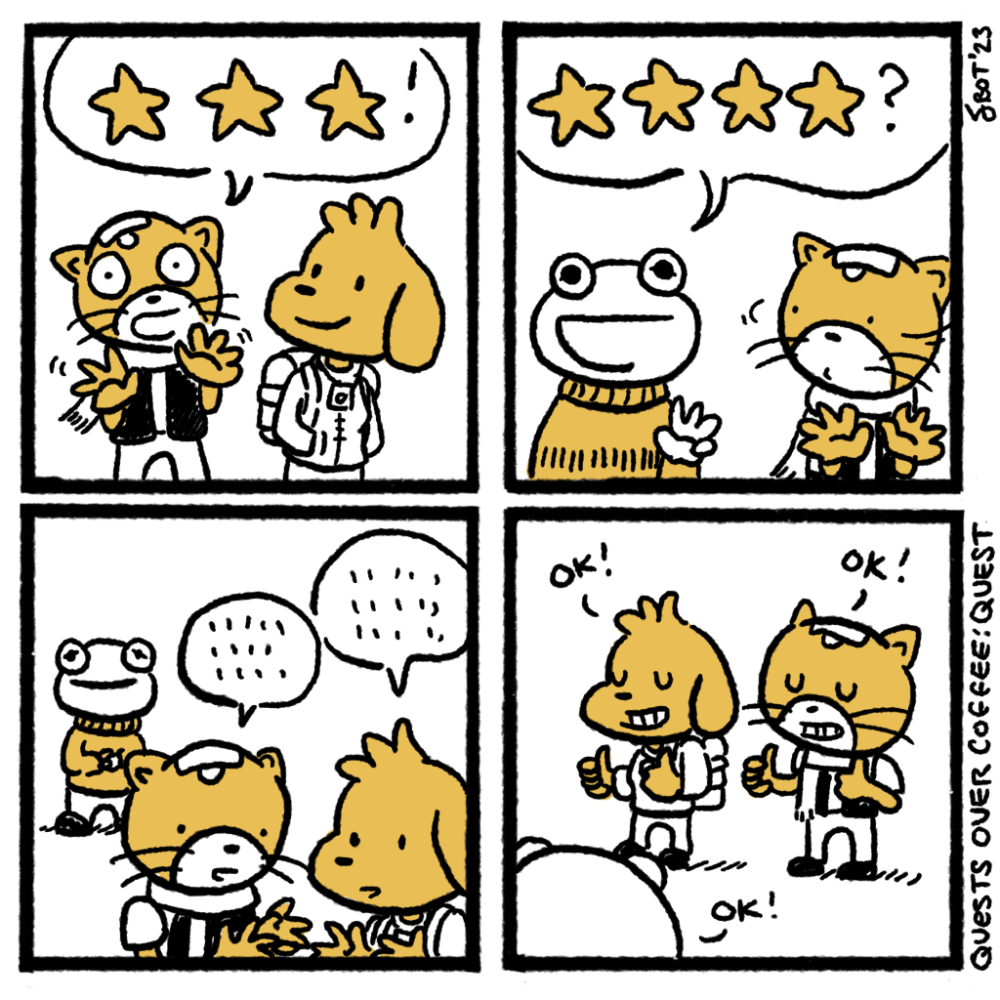 Components Needed
14d6 (16d6 if playing on Easy Mode)
RULES
SETUP

Choose the Normal or Hard (Skull) Quest Card side to play.
Choose a side for your Quest goal. Roll 2d6 to determine your Quest.
Have the Abilities card face up.
HOW TO PLAY
Roll 12d6.
Manipulate the dice in any way to meet the criteria on the Quest Card from top to bottom.
Assign the dice to the spaces on the Quest Card to mark those criteria as complete.
You may use any of the Abilities as many times as possible.
You are successful if all criteria are complete!
Purchase
In order to download this game you must purchase it at or above the minimum price of $2 USD. You will get access to the following files:
Quests Over Coffee Quest - Color.zip
6 MB
Download demo