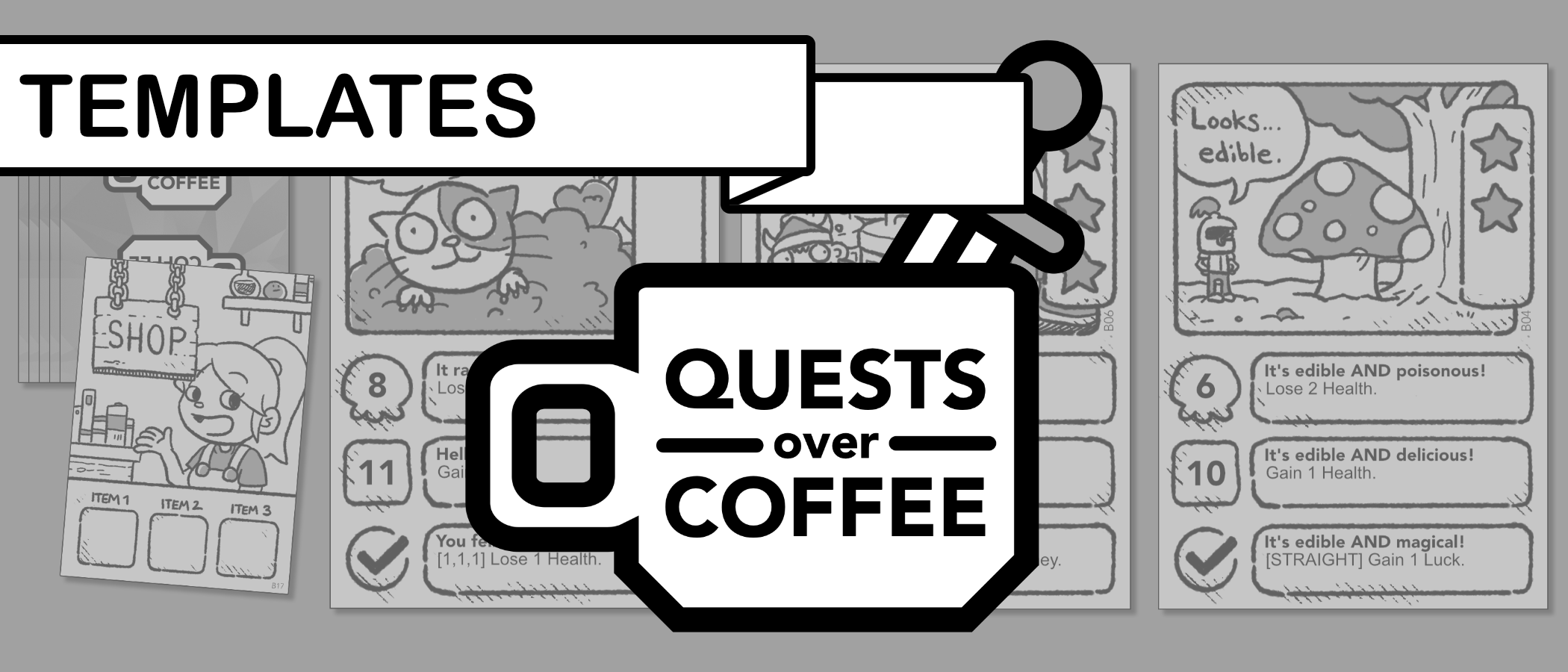 Quests Over Coffee Templates
A downloadable asset pack
Looking for templates to create your own Quests, Items, Shops, or whatever? You've come to the right place!
While there is no requirement to do so, I'd love it if you tagged me on any cards you create. It's always great to see what folks come up with!
What's Included

Item (front and back)
Quest (front and back)
Player Card
Shop Card
Logo (transparent png)
What is Quests Over Coffee?
Quests Over Coffee is a single player dice throwing game where you try to claim fame and fortune. With a some strategy, some items, and a little bit of luck, you can find yourself on the other side of the glory or in the pit of a grave.
The game is also a system that allows for you to create your own Quests and Items to experience. Let your imagination and experience run free!
Download
Download
Quests Over Coffee Templates.zip
Comments
Log in with itch.io to leave a comment.
I don't see a blank environment card front. =(
Can we get the environment and companion blank templates?
Thanks for the reminder! Should be updated now.