Trap Construction Corp
A local dungeon keeper has hired you and your company to construct some traps for their newly purchased dungeon. You have 8 days, thus 8 traps, to fulfill their request. Beware, however, as this client can be a bit picky. They only know what trap they want the day of so there's not a lot of ability to plan ahead! They may even want some "personal space" installed! Best of luck!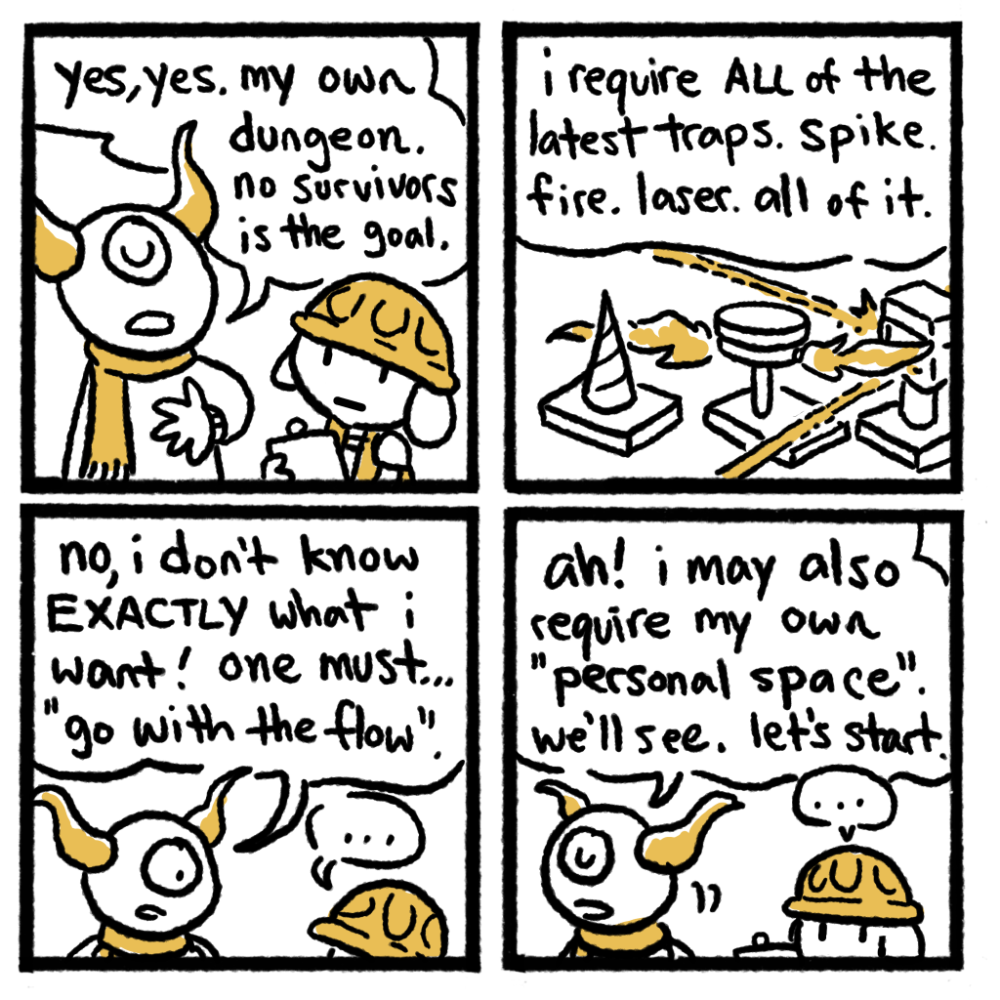 COMPONENTS NEEDED
1d6
2d8
A Trap Construction Corp game sheet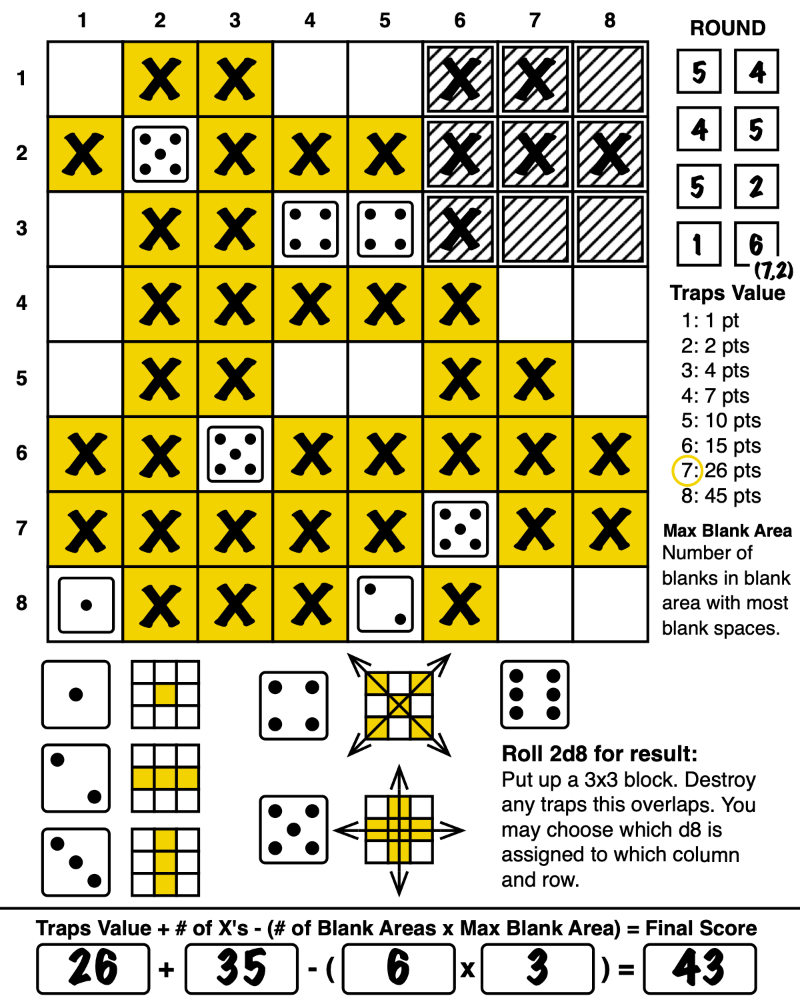 HOW TO PLAY
The game is played over 8 rounds.
On each round roll 1d6. Write that value in the next available Round space.
Place a Trap that corresponds with the 1d6 anywhere on the board that is empty. When the Trap is placed, draw an X in all corresponding spaces shown in the Trap pattern.
If an X is drawn over an existing Trap, destroy that Trap. Keep the X's from that existing Trap.
If a 6 is rolled, follow "Client's Personal Space" rules.
Download
Click download now to get access to the following files:
Trap Construction Corp.zip
1 MB