Unreliable Gem Cave
WHAT'S INCLUDED: Demo includes 4 complete unreliable gem caves to play in! Full version comes with over 50 (51 to be exact)! Full version also includes mazes as individual files, pages of 4 mazes each, and a full PDF for printing.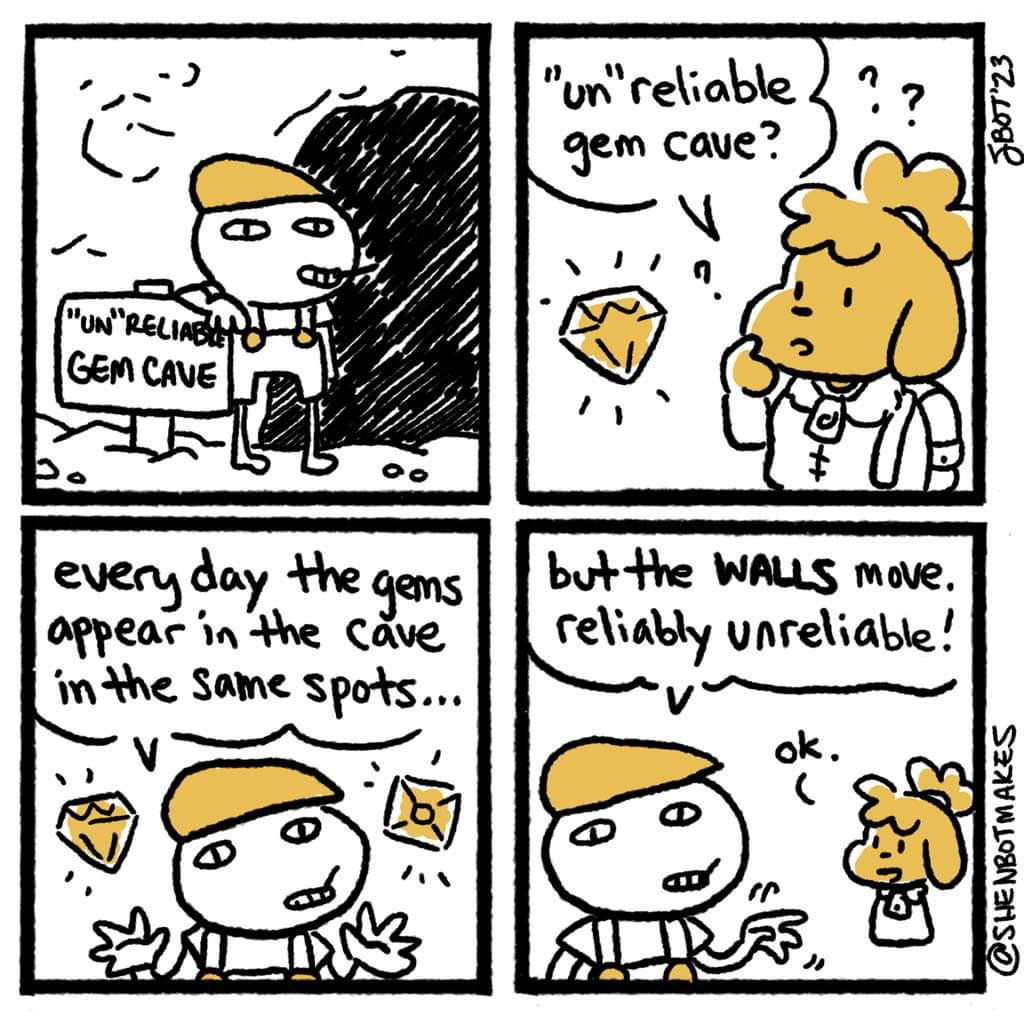 Components
1x Unreliable Gem Cave maze
1x writing utensil
Goal
Score the highest amount of points when all your Torches have been used.
How to Play
Start at any Entry Point to the maze. An Entry Point is one of the side or corner squares with the dotted lines.
Begin to draw a line through the maze.
Any time you cross over a Gem, cross off the corresponding Gem in the Scoring Section. Cross from the top to the bottom.
Whenever you have to backtrack, cross off a Torch. Think of backtracking as having to retrace any steps you've taken or have to lift up your writing utensil.
When all three (3) Torches have been crossed off, the game immediately ends. Score your game.
Scoring
Each Gem is worth 1 point individually.
If you collect a full set of different Gems, that is worth 10 additional points.
If you collect a full set of the same Gems, that is worth 5 additional points.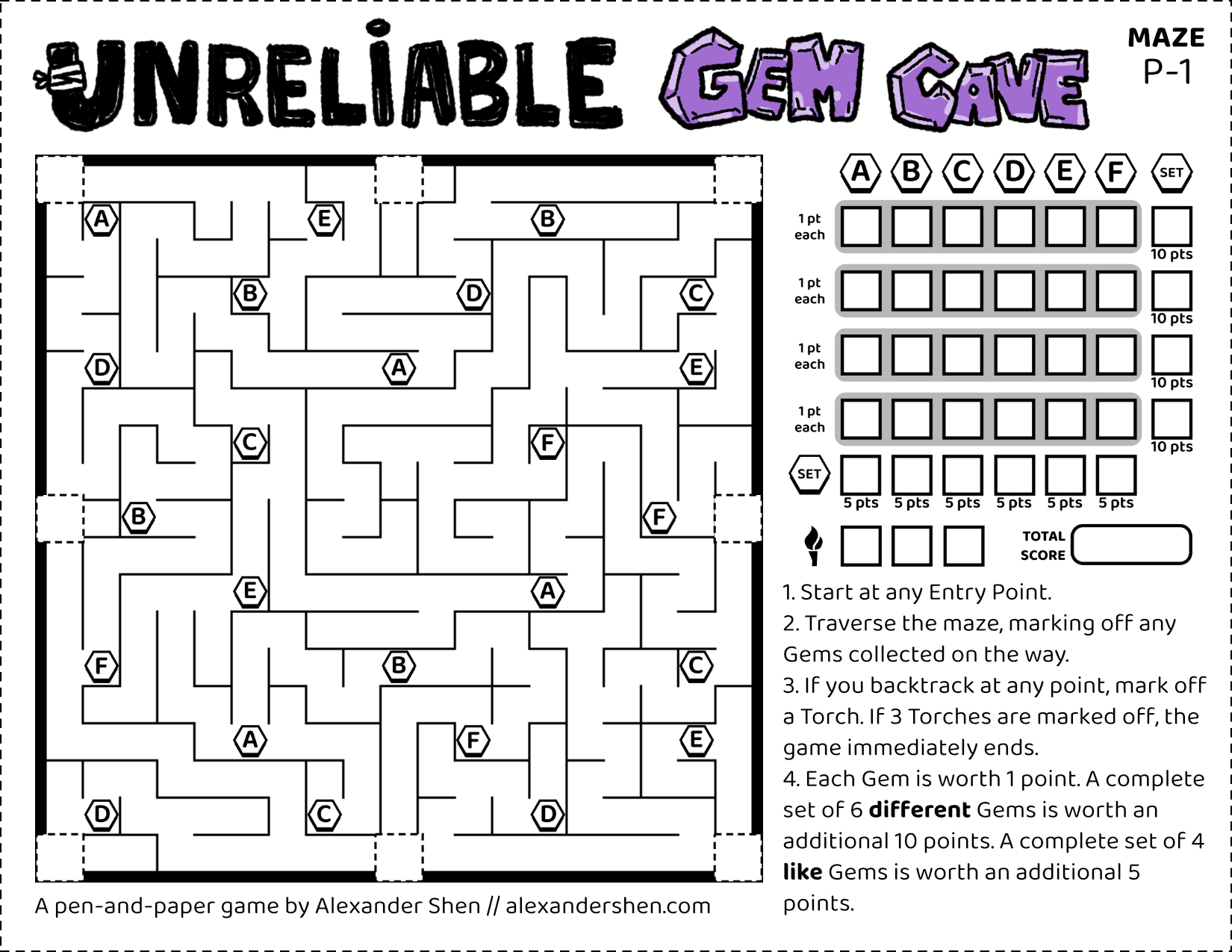 Purchase
In order to download this game you must purchase it at or above the minimum price of $4 USD. You will get access to the following files:
Unreliable Gem Cave - Full.zip
44 MB
Download demo