The Lonely Harbor: Tavern and Tales
Make Your Own Core Rulebook
---
Interested in making your own "zine style" Core Rulebook?
Then you've come to the right place! What you'll want to do is use the "TLHTT Core Rulebook V1 - Double Sided" file. This one will allow you to print the pages 2-sided (or use a copier to do that 2 sides --> 1 side thing).
There are an even number of pages, including the cover, so you should be good to go if you print it double-sided.
When you're done, you just have to fold the whole thing in half and saddle stitch the booklet. It all fits on a standard 8.5" x 11" piece of paper. Looking for a long stapler? I use this one at home. It's pretty nice: Amazon Affiliate link to a long stapler.
The center of your booklet should be the Introduction and Tales cover page.
What it looks like when you're done!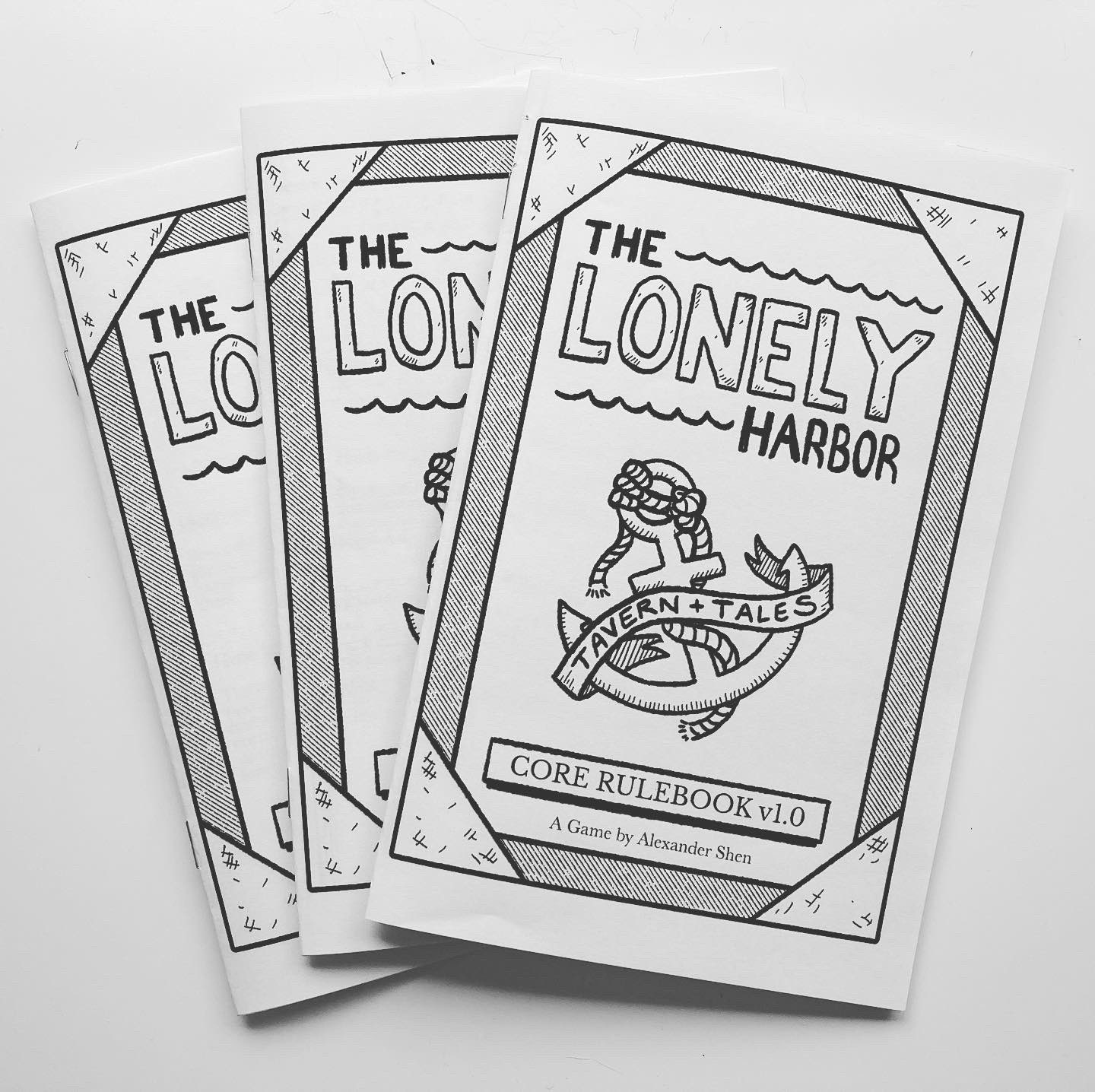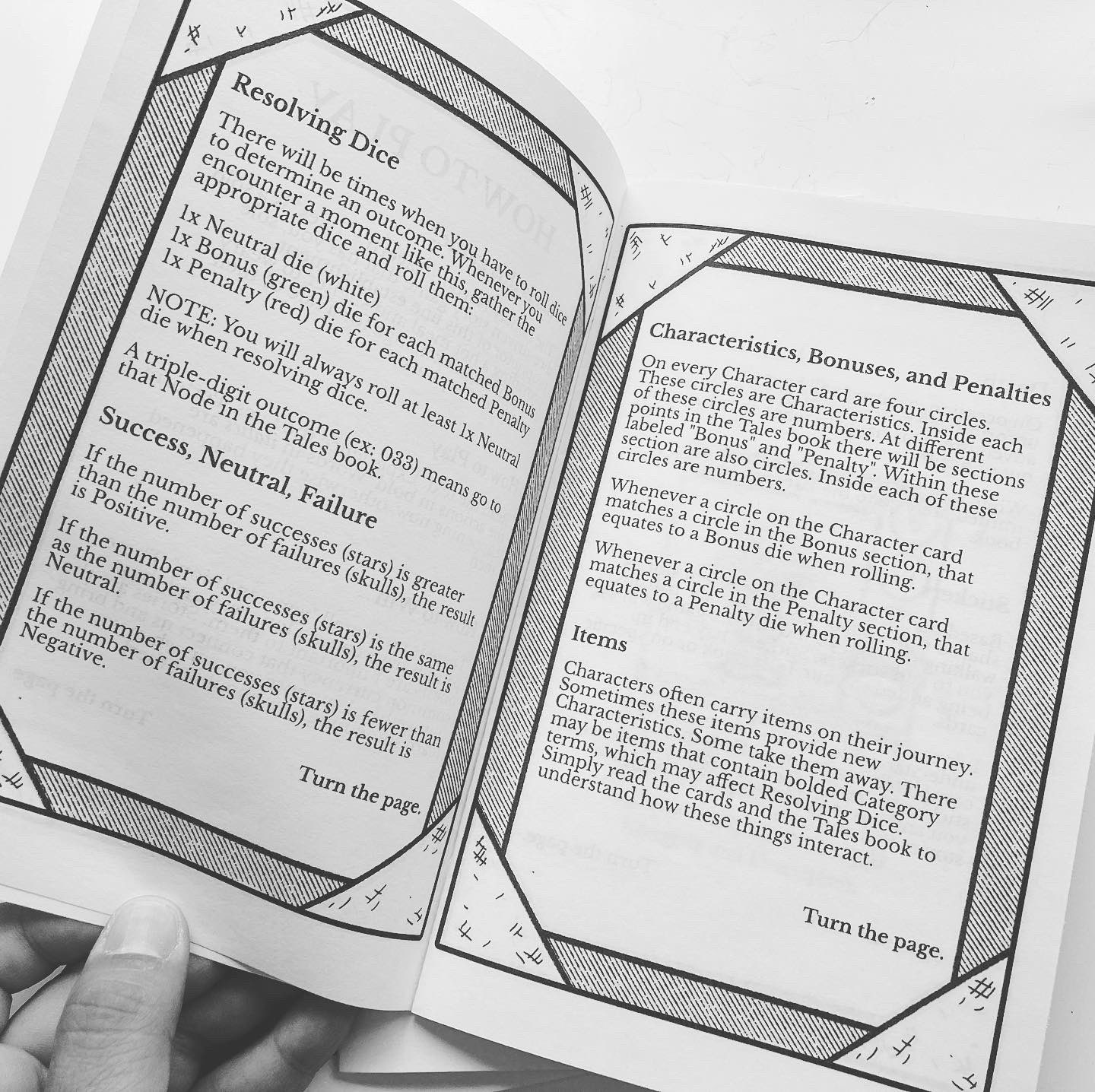 Files
TLHTT Core Rulebook v1 - Double Sided.pdf
18 MB
Jul 22, 2021
Get The Lonely Harbor: Tavern and Tales