The Lonely Harbor: Tavern and Tales
What is this game?
"The Lonely Harbor: Tavern + Tales" is a solo dice-driven story game that has you, sole proprietor of this fine establishment, providing a hot meal and shelter to weary adventurers in exchange for a tale of their most recent exploits.
How to Play
Read the text. Experience the tales. Perform the actions in bold. Words in italics are happening now, otherwise they happened then.
How to Win
There is no overall "win condition". These patrons have come a long way and these quests are important to them. Stories are the common currency that connect us and bring us together. I suppose you win when you learn something new about another!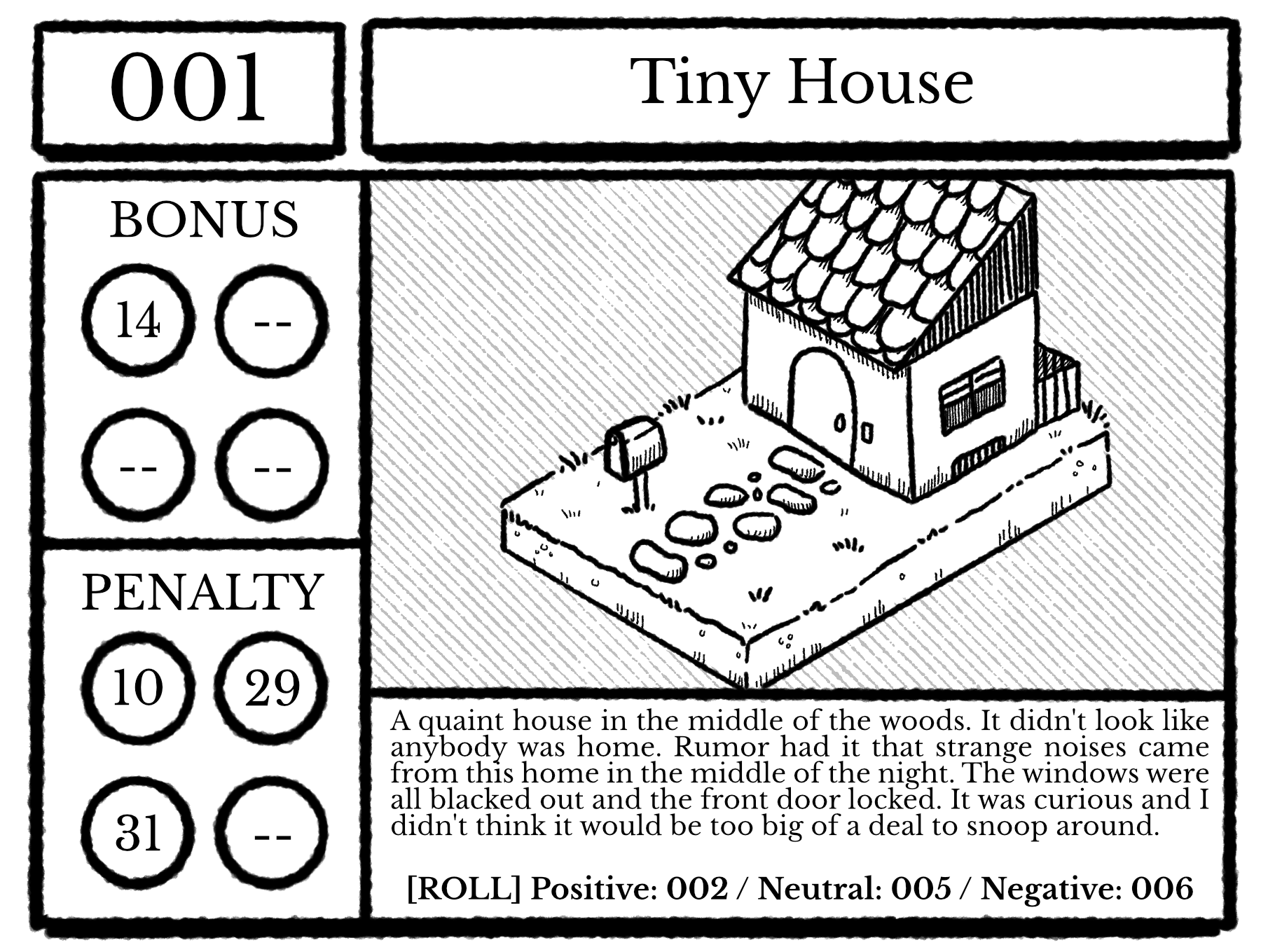 How to Use the Files

Download any of the "Core Rulebooks" to learn how to play as well as have access to a couple of sample Tales.
Download and print out the dice. The dice images fit 1" cubes. I've also included CAMEO (Studio 3) files to help cut things out.
Download the sample page for a handful of Characters (3) and Items (6) to get into the game today!
...more Tales coming soon!
Download
Click download now to get access to the following files:
TLHTT Core Rulebook v1.pdf
19 MB
TLHTT - Characters and Items Sample.png
2 MB
Dice - PNG SVG CAMEO.zip
620 kB
TLHTT Core Rulebook v1 - Double Sided.pdf
18 MB
TLHTT Core Rulebook - Ordered.pdf
20 MB